The annual NYSUT Regional Conference for RC#45 and #11 was held on October 19th, 2022 at the Double Tree Hotel in Binghamton, NY. The attendees were treated to several informed guests who spoke on various topics that directly pertained to NYSUT retirees.

After Registration and a continental breakfast, attendees took some time to peruse the information tables and had the opportunity to purchase raffle tickets for various prizes brought to the event by the RC and presenters. The RC 45 lobby table display consisted of baskets put together by members of the board. The proceeds from the raffle were used to fund our newly formed RC 45 Schlorarship Fund.
The meeting was opened with the Pledge of Allegiance led by RC 11 President, Andy Kavulich and RC 45 President, Vicki Darrow. The pledge was followed by Mark Padgett, NYSUT Retiree Services Consultant delivering a welcome address.
The attendees were treated to a guest appearance by Josh Riley who was running for US Congress. Riley spoke to his local upbringing, his life experiences and the reasons that he is running for Congress. He also responded to a few of the falsehoods that have been cited in negative political advertising in the media.


Erin Wehrli, our Regional VOTECOPE Coordinator spoke briefly. Some numbers for our RC #45; with 2,830 retirees and 134 members contributing, we are at a little less than 5% of our members contributing.


Ronald Gross, NYSUT Second Vice President, spoke to the group regarding retiree issues, he was well received and open to questions.
There were two small group Break Out Sessions: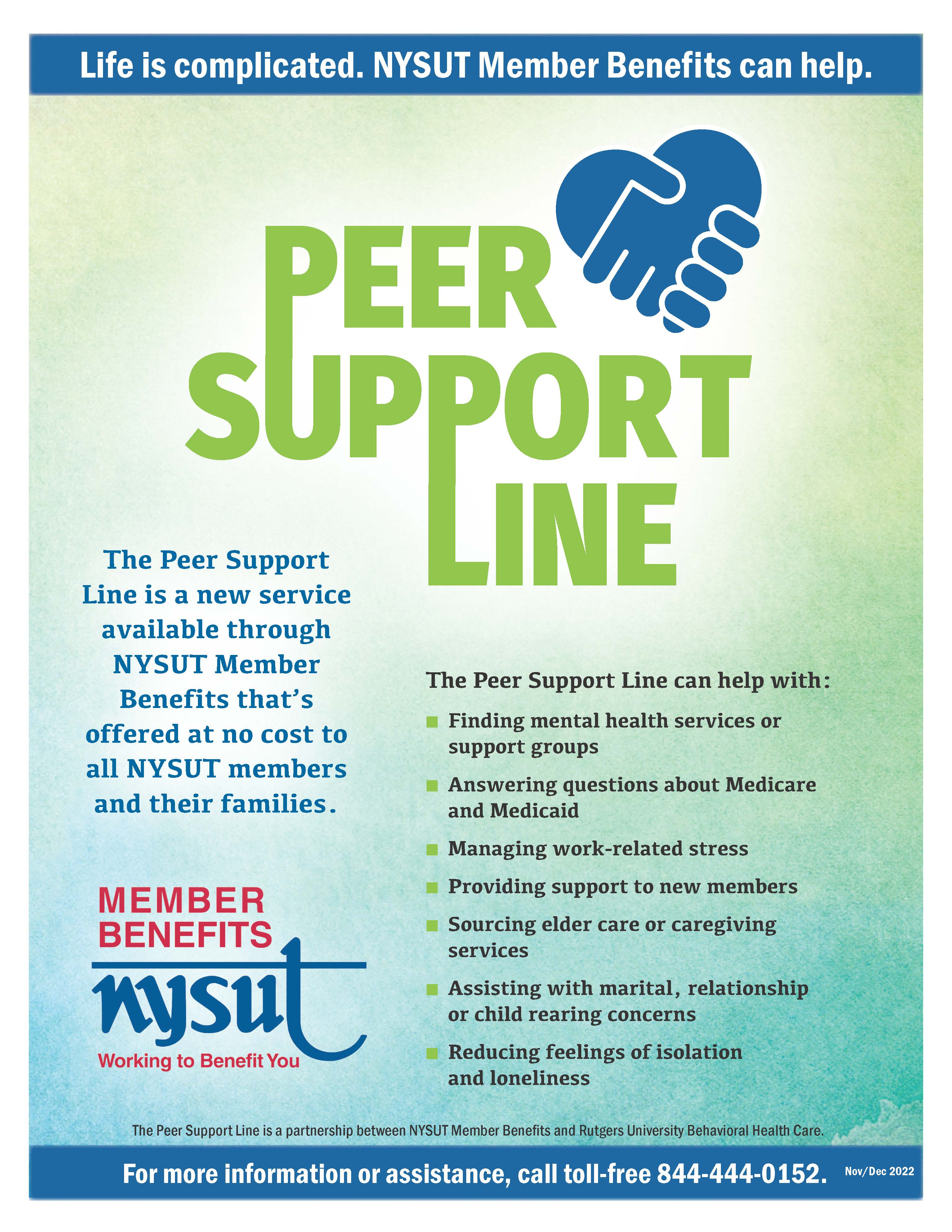 ▪ Session A Yessenia Raposo, NYSUT Member Benefits Coordinator -- Yessenia re-introduced us to all that NYSUT Member Benefits
offer us. Yessinia also highlighted Member Benefit's new
Peer Support Line.

▪ Session B Ian Phillips, NYSUT Regional Political Organizer -- Political Overview. Ian brought postcards for volunteers to complete and mail to fellow NYSUT retirees urging them to vote!

After the morning breakout sessions RC 11 and RC 45 held sessions for their respective members. While RC 45 experienced a light attendance we were encouraged by the members who did attend. These sessions led to a wonderful lunch provided by The Double Tree.

Two afternoon addresses were delivered concerning topics that are front of the mind for many NYSUT retirees.
Jane Talbot, HIICAP Program Coordinator, presented a Medicare Update which many found full of outstanding information. Jane's expertise on Medicare was greatly appreciated.

The final Keynote Address was delivered by David Keefe, NYSTRS Board President. The address was titled "Your NYSTRS Pension Update".
The door prizes and evaluations rounded out our day and we were on our way home shortly after 3 pm.